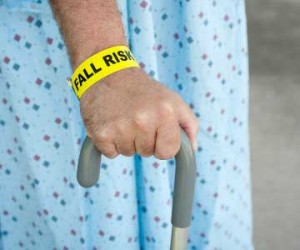 Mrs. E and her husband moved into Prestige Centre in Mt. Pleasant, Michigan on August 11. When the couple was admitted into this Senior Living facility, an assessment note was completed. In part, it stated that Mrs. E required assistance with bathing, toileting, grooming, dressing, and walking. A Community Mental Assessment Form found in Mrs. E's file also reported on her need for assistance with activities of daily living, including standby assistance in and out of the tub/shower. It was also noted that Mrs. E was at an increased risk for falls and required cueing and supervision for transfers. Despite a care plan being implemented on August 11, there was a failure to address Mrs. E's needs for assistance with bathing and walking.
On multiple occasions while Mrs. E was living at Prestige Centre, staff documented that she experienced intermittent episodes of confusion. On September 21, staff began noting that Mrs. E required assistance with walking and toileting. They also noted that Mrs. E would forget to use her walker in the bedroom and when going to the bathroom. While living at Prestige, Mrs. E complained on several occasions that the floor outside of her shower would become saturated with water when she showered. Her family made the same observation and requested that shower mats be placed, and kept in place, in both the shower and the area outside of the shower. This request was repeated on multiple occasions prior to Oct. 31. On October 31, Mrs. E fell while exiting the shower.
On the morning of her fall, Mrs. E had requested that staff assist her with a shower. After waiting for 2 hours, Mrs. E repeated her request and was told by staff that she could not have a shower that morning because they did not have enough staff. At this point, Mr. E attempted to help his wife with her shower. When the shower was finished, the couple moved to exit the shower. Unfortunately, due to the slippery conditions that she had been complaining to staff about, Mrs. E slipped and fell on the wet floor. She landed on her left hip and felt immediate pain.
On the first day in November, Mrs. E was diagnosed with a fracture of her left femur. She required surgery, and this was performed on Nov. 2. She was discharged from the hospital 2 days later. After her leg fracture, Mrs. E's overall health deteriorated rapidly and her quality of life declined. On January 31, Mrs. E was again admitted to the hospital where she was diagnosed with pneumonia. She spent the next 3 days in the hospital, was discharged, and then re-admitted on February 12 with pneumonia, respiratory failure, and possible seizures. She was hospitalized through February 15.
Throughout her multiple hospitalizations and discharges from the hospital, caregivers for Mrs. E noted that she was suffering from mental impairments, had moderate to severe activity tolerance limitations, and was able to only partially bear weight on her left leg. Sadly, Mrs. E passed away in early March from complications that arose from the injury she sustained on October 31 at Prestige Centre.
Olsman, Mueller, Wallace, & MacKenzie have filed suit on the family's behalf.