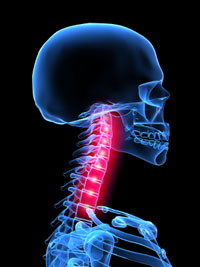 Olsman, Mueller, Wallace & MacKenzie have filed suit on behalf of Ms. F against Riverwind Senior Assisted Living of Williamston, Michigan.
On May 26, 2012, Ms. F was being pushed in her wheelchair by a caregiver.  The caregiver should have put Ms. F's foot pedals on the wheelchair before moving her.  Foot pedals are designed to keep her feet safely off the floor.  The caregiver failed to use the foot pedals.  As she was being pushed, Ms. F's feet were dangling and became trapped beneath her wheelchair.  She was flung forward out of her wheelchair, hitting her face on the floor.  The vertebrae (bone) in her neck fractured and she had cuts and bruises all over her head and face.  Within hours of the fall, Ms. F began to complain of headaches, increased confusion, and severe pain.
Riverwind failed to give Ms. F proper medical treatment after the fall.  It took them one week to transfer Ms. F to a hospital.  By then, it was too late.  X-rays taken at the hospital confirmed her neck was broken.  She was immediately admitted to hospice on June 8, 2012 and died the following day.