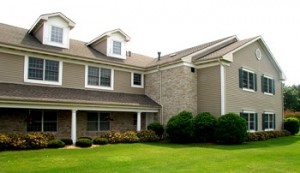 Following a stroke, 70-year-old Mr. R suffered from occasional confusion and cognitive impairment.  To assist with his care, Mr. R was admitted to the Wynwood of Portage assisted living facility.  Here, administrators promised Mr. R's family that he would be watched over and supervised to ensure his safety.  On the night of September 6, 2013, the facility failed to fulfill their promise to keep him safe when Mr. R wandered off the property, into a nearby subdivision, and was run over twice by a car.
The night of the accident, Mr. R was in the recreation room with other residents, under the supervision of a staff member.  That staff member left the room, negligently leaving the residents alone.  A confused Mr. R was able to exit the facility unnoticed because he was unsupervised.  There were no door alarms or personal monitoring devices in place to signal the staff that the doors had been opened or that Mr. R had left the building.
A mile away from Wynwood, alone and confused, Mr. R tripped and fell on a driveway belonging to Ms. M.  It was dark, around 9:30 p.m., when Ms. M accidentally backed her car over Mr. R.
Mr. R continues to recover from his injuries in a rehabilitation facility.  His family has filed suit against Wynwood of Portage for negligently allowing him to go unsupervised and wander out of the facility.  Jules Olsman and Wolfgang Mueller will represent the family of Mr. R in the lawsuit.