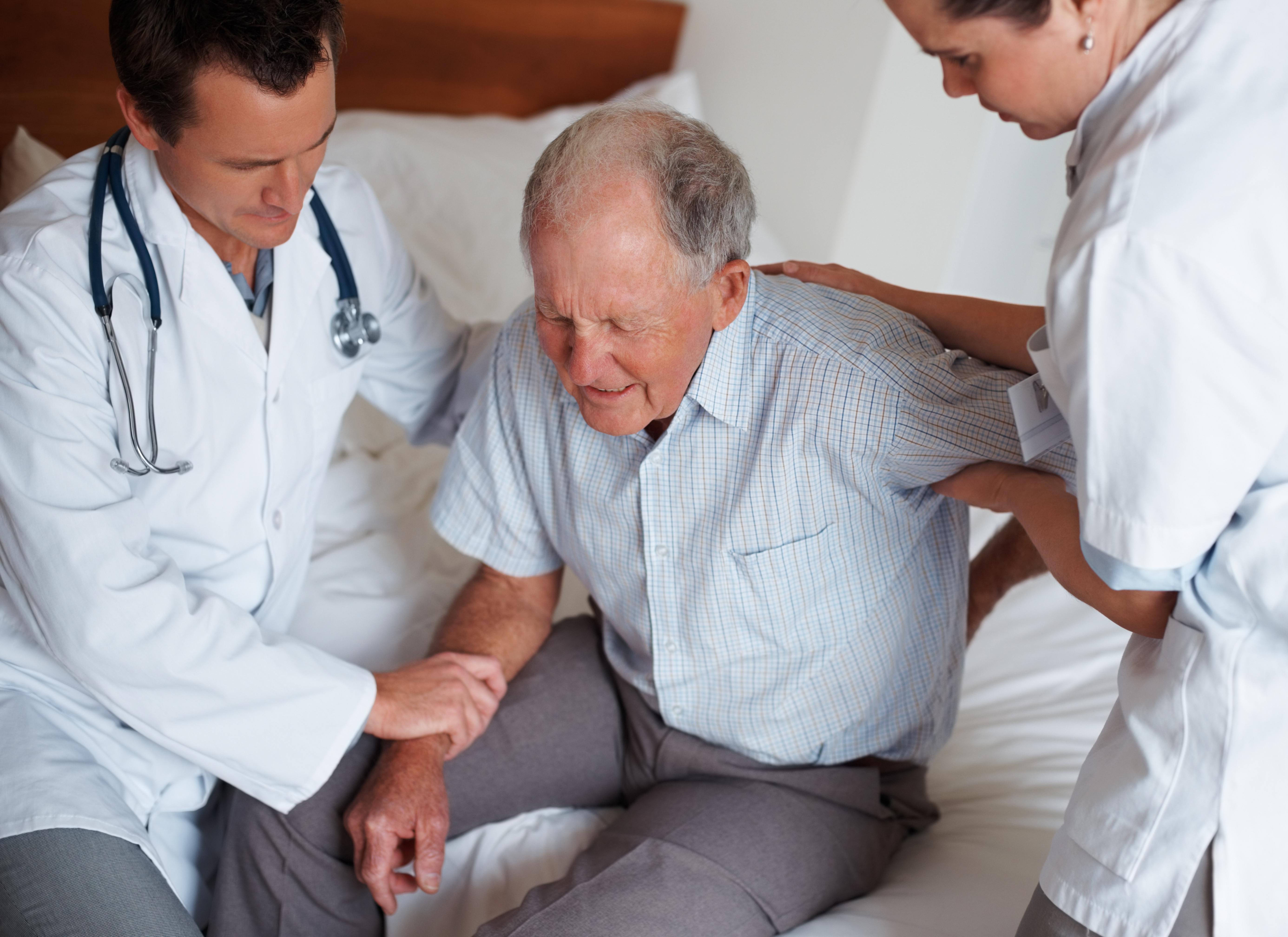 When nursing home residents are not properly supervised, falls can happen quickly, often resulting in grim outcomes.  Falls are one of the most common occurrences in nursing homes.  Even in what might appear to be a minor fall, frail nursing home residents are especially prone to suffer serious medical complications such as broken bones or brain injuries.  Nursing home staff members have a duty to carefully supervise residents in order to prevent falls that put residents at risk for serious, life-altering injuries.
A nursing home resident of Iosco County Medical Care Facility in Tawas, Michigan, was left unattended in his bathroom on November 7, 2012.  An unlicensed nurse aide assisted the gentleman to his bathroom, but she did not wait outside the bathroom door to help transfer him back to his wheelchair.  When the resident attempted to transfer himself back to his wheelchair, he fell and hit his head on the floor.  The resident suffered a serious, debilitating head injury with internal bleeding in his brain.
When the gentleman was admitted to the facility in September 2012, it was determined that he was unstable while walking and that he required two people to assist him when transferring to and from his wheelchair.   Had the nurse aide assigned to the resident stayed outside his bathroom door to supervise him, she would have been available to help him safely transfer back to his wheelchair.  With proper assistance from the nurse aide, the fall would have been avoided, and the resident would not have suffered a painful head injury and the neurological complications associated with a brain bleed.
Jules Olsman, of Olsman, Mueller, Wallace & MacKenzie, has filed suit on behalf of the gentleman and his family against Iosco County Medical Care Facility.