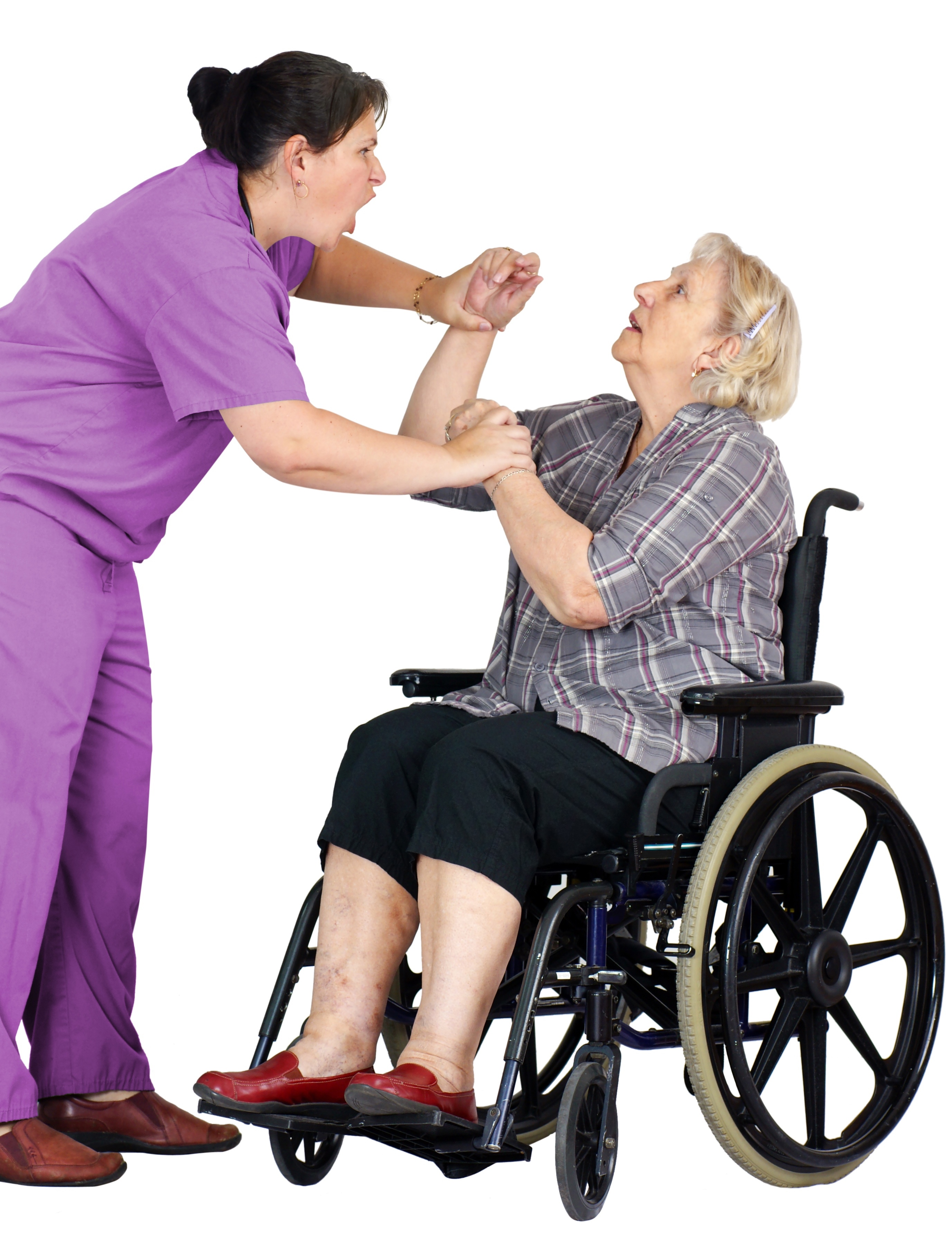 Elder abuse.  It is a buzz phrase being used all across the media.  Every day there are news reports of the elderly being mistreated by family members, or nursing home staff responsible for their welfare.  These senior citizens are being physically neglected, abused, emotionally tormented, or financially exploited.  Social media outlets – Facebook, Google Plus, and Twitter – are alight with campaigns and events, urging the public to take a stand.  End Elder Abuse!
The Administration on Aging (AoA), an agency of the Administration for Community Living (ACL), is sponsoring the Year of Elder Abuse Prevention (YEAP).  The goal is to raise awareness about elder abuse, neglect, and exploitation.
How do you recognize elder abuse, and what can you do about it?
In the state of Michigan, elder abuse is defined as "behaviors committed against an elder or vulnerable adult who is unable to protect himself or herself due to a mental or physical impairment or due to advanced age."
What are these behaviors, and what are the warning signs?
Neglect
Inadequate food, clothing, and shelter
Lack of medical needs; medications, hearing aids, dentures, glasses, walkers
Lack of supervision for those with dementia and poor safety awareness
Bed sores and pressure ulcers from being confined to a bed
Inadequate facilities for people living at home; no heat, electricity, plumbing, stove, refrigerator
Physical Abuse
Unexplained injuries; bruises, cuts, burns, broken bones, sprains
Delays in getting medical care for injuries or illnesses
Unexplained sexually transmitted diseases
Emotional Abuse
Unusual changes in an elderly person's behavior or mood
Caregiver isolates an elderly person from friends and family
Caregiver seems aggressive, controlling, or uncaring
Financial Exploitation
Lack of basic, affordable comforts in an elderly person's home; food, clothing, utilities, phone
Denying needed services to conserve funds
Selling an elderly person's property or assets without permission
Signing or cashing social security or pension checks without permission
Unusual expenses being paid from an elderly person's accounts (Flint, MI Woman Embezzles from Dementia Patient)
As the "baby boomer" generation ages, elder abuse is expected to become a more widespread problem. According to the Administration on Aging, by 2030, there will be about 72.1 million older people, comprising almost 20 percent of the total population.  That is nearly twice as many as in 2007.  Larger numbers of family members will have to make tough decisions about how to care for aging parents who may suffer from dementia or have physical limitations.
How can family and friends of an elderly person protect them from abuse?
Advocate and Offer Help
Know the signs of elder abuse
Regularly visit, talk to, keep in contact with elderly family members and friends
If you know someone who is a caregiver, offer to fill in for them for a few hours so they can take a break
Volunteer at a nursing home, long-term care facility, or meal delivery service
Talk about the signs of abuse and how to get help with family and friends who have elderly loved-ones
Report Abuse
Statewide 24 hour hotline 1-855-444-3911
If you suspect abuse, neglect or exploitation of a resident of a nursing home by another resident or by a nursing home employee, notify the Bureau of Health Services Abuse Hotline 1-800-882-6006
If it is an emergency, contact 911 immediately
Learn More