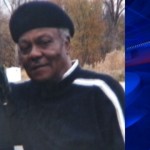 Homer Hallum suffered a tragic death after being locked out of his senior living complex, Morton Manor, in Detroit.  Outside temperatures dipped to -20 degrees the night he walked out the back door of the facility, and found himself trapped inside a locked and gated courtyard.  Security guards found 76 year-old Mr. Hallum the next morning, frozen to death and "stiff as a board."
Some seniors who live in the facility have cars, so they have a key or a key fob that they can use to open both the locked gate and the locked door.  But, Mr. Hallum had no car, no key, and no key fob.  He was trapped inside the gated area, and no one noticed until it was too late.
Mr. Hallum's daughters blame the management of Morton Manor, and want to know if this kind of thing has happened before.
It has happened before.  At Brookdale Senior Living in Farmington Hills, Michigan, in 2011.  Ms. W walked out the back door of that complex and was locked outside, in below-freezing temperatures, overnight.  She suffered a deep leg injury while trying to find a way back into the building.  Ms. W was found the next morning, frozen to death, just 25 feet from the door.  Our client, Ms. W's family, filed suit against Brookdale.  The U.S. District Court agreed that Brookdale had a duty to protect Ms. W.
Brookdale Senior Living Facility Had a Duty to Protect Elderly Resident
Facilities that directly market to elderly, at-risk populations have a moral obligation to provide the most basic of protections to its residents.  Had Morton Manor used door alarms or video cameras to monitor the back door, someone would have known Homer Hallum was trapped outside.  If there had been a buzzer on the outside of the door, he would have been able to alert someone inside that he needed help, and he would not have frozen to death.
Fox 2 News Detroit report